At Green Wave Family Wellness Center, our goal is to improve every facet of your well-being so that you and your family can enjoy healthy, happy lives. We are not your ordinary healthcare office—We are a Holistic Integrative Healthcare Center that is about best attaining life balance for optimum functioning.
Our professional team utilizes the most advanced techniques in order to enhance your lifestyle and help you walk out of our office feeling happier and healthier. We offer many services, including:
Chiropractic Care
Spinal Decompression Therapy
Individual, Marriage and Family Therapy
Holistic Psychiatric Services
Weight Loss Assistance, and
Nutritional Health Care
Learn more about our services and how we take the time to help you live the healthiest, fullest life possible.
Co-founders of Green Wave Family Wellness Center:
Chuck Cluxton, Ph.D., L.M.F.T., L.M.H.C., N.C.C.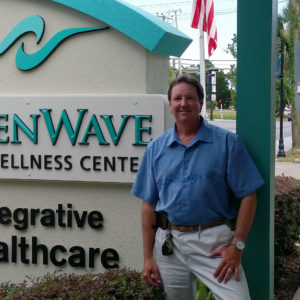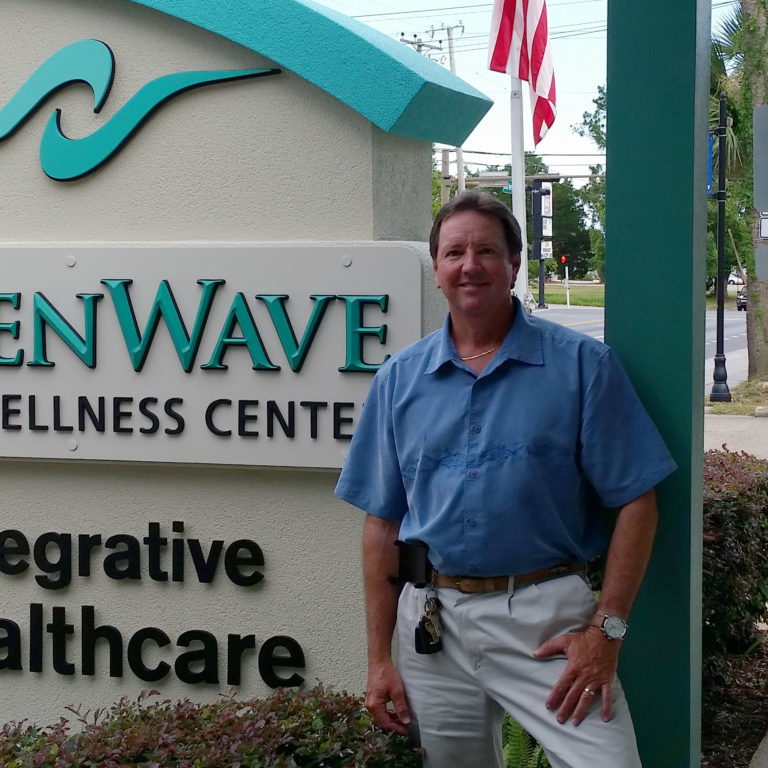 Dr. Chuck Cluxton is a co-founder of Green Wave Family Wellness Center. He is a native of Panama City, Florida. He received both his Ph.D. in Marriage and Family Counseling and his dual Masters/Specialist degrees in Mental Health Counseling and Marriage and Family Counseling from the University of Florida.
Licensed by the State of Florida as a Marriage and Family Therapist (#MT-16780) and a Mental Health Counselor (# 6603) and is a National Certified Counselor (#55653).
Completed the state of Florida's requirements of 50 plus hours training in Hypnotherapy and is a Certified Rapid Resolution Therapy Practitioner having completed IRRT's highest advanced level III training.
Clinical Member of the American Association for Marriage & Family Therapy (# 87642)
Clinical Member of the American Counseling Association and a Certified Ropes Course Instructor.
Dr. Chuck has been providing counseling services in the Individual, Group, Marriage & Family format for over 30+ years. He has specialized training in dealing with Anxieties and Trauma including diagnosis of Panic Attacks and PTSD. While he has worked with clients across the age span, he has further extensive training working with troubled youth and families in crisis. His other areas of service have included adjunct professor and/or clinical supervisor in Psychology and Counseling (University of Florida, Berry College, Troy University), State of Florida clinical supervisor for therapists in training, Life Coach and counselor for the court and school systems.
Tali Cluxton, D.C., B.S.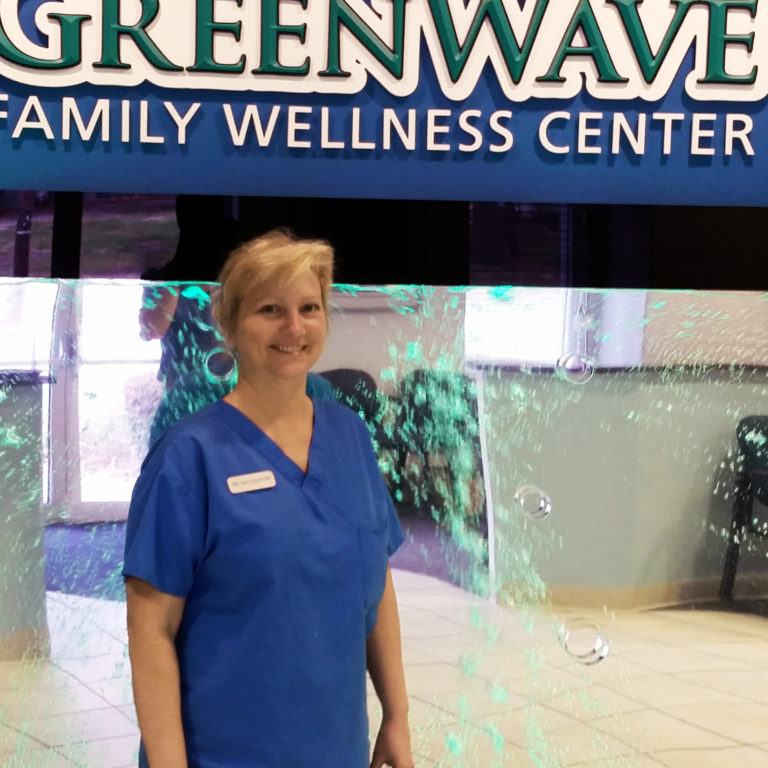 Dr. Tali is also the co-founder of Green Wave Family Wellness Center. She is a native Floridian and a graduate of Life University College of Chiropractic in Atlanta, The Gainesville School of Massage, and the University of Florida.
Has advanced training in nutrition, natural weight loss, the Biomeridian scanning device, the Blue laser, and multiple types of advanced chiropractic adjustment instruments and techniques.
Worked at Shands Hospital in Gainesville, Florida
Received advanced sports massage training
Is a Certified Posture Exercise Professional (C.P.E.P.)
Has practiced as a licensed massage therapist and licensed chiropractor in the states of Georgia and now in Florida (CH 8571).
Dr. Tali has presented workshops in the healing arts in many types of forums including colleges and private institutes. She is also committed to continuing education. She regularly attends seminars on neuromuscular adjustment techniques, soft tissue manipulation, nutrition, natural detox and weight loss, and healing with advanced technologies.
New Practice Partner
Kayla Roberts MSN, APRN, PMHNP-BC
Kayla Roberts was born and raised in Panama City Florida. She attained her Bachelor of Science in nursing and her Master of Nursing Science from Walden University, Minneapolis, MN, which provided the foundation and training to become a psychiatric mental health nurse practitioner. Currently, she is enrolled in the University of Florida in Gainesville to attain her Doctor of Nursing Practice (DNP). Among her many areas of expertise, Kayla specializes in Adult and Child Psychiatric Medication Management, Holistic Psychiatric Services, and Psycho-educational Counseling.
Licensed by the State of Florida as an Advanced Practice Registered Nurses (APRN) License #APRN11005856
Board certified by American Nurses Credentialing Center (ANCC) as a Psychiatric Mental Health Nurse Practitioner (PMHNP).
Acquired specialized skills in the diagnosis and treatment of psychiatric disorders, medication management, psychoeducation, and counseling of both children (ages 5 and up) and adult populations.
Has specialization in Medication Management of various psychiatric disorders utilizing a Holistic therapeutic approach.
Worked in the nursing profession since 2008 in many settings including the hospitals of Gulf Coast Regional Medical Center, Panama City, FL as a RN 06/2009 – 09/2019 And Emerald Coast Behavioral Hospital, Panama City, FL. RN 08/2014 – 12/2021 providing psychiatric and physical health care.
Is an experienced assistant professor at Gulf Coast State College, Panama City, FL. as a Practical Nursing Instructor/Adjunct RN Clinical instructor 08/2017 – 05/2020- having taught over 100 practical nursing students and over 50 registered nurses and further, she remains active in the training and supervision of aspiring nurses in the field.
Kayla Roberts is a professional psychiatric nurse practitioner who is excited to join Green Wave Family Wellness Center as a practice owner and partner where she can offer her gifts of holistic psychiatric services. Kayla is deeply committed to improving the mental health of our community.
---
Counselors within Green Wave:
Joseph "Ben" Price, MS, LMHC
Licensed mental health counselor in the State of Florida (#MH18829). Ben received his Master's Degree in Counseling and Psychology from Troy University, Bachelor's Degree from Ashford University, and Associate's Degree in Instructor of Military Science and Technology from The Community College of the Air Force. As a therapist, Ben has worked with a variety of client populations across the lifespan. He has extensive experience assisting those struggling with a wide range of issues to include substance use, depression, anxiety, chronic stress, trauma and more.
Ben specializes in the treatment of substance use, mood problems, and trauma.
This has included correctional substance use treatment, inpatient behavioral health (active-duty military), and most recently outpatient behavioral health with a focus on substance use and co-occurring disorders.
Treatment modalities are: Cognitive Behavioral Therapy, Dialectical Behavioral Therapy skills, and the integrated SMART Recovery model for addiction and compulsive behaviors.
Ben has completed Basic Accelerated Resolution Training to enhance trauma-related care.
Ben's therapeutic approach focuses on the relationship between thoughts/feelings/actions. He emphasizes the need to address all three aspects, at his clients' own speed. As an Air Force Veteran, and father, he understands the affect that chronic stress, sudden or unexpected Life changes, and self-doubt can have on individuals and families. Ben works to provide real world, practical assistance that can empower his clients to heal and thrive.
Kacy Baker, MSW, LCSW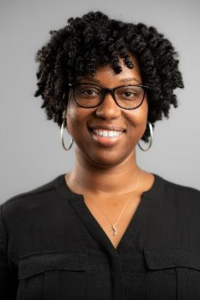 Kacy is a Licensed Clinician Social Worker in the State of Florida (SW 13033). She received both her Bachelor of Social Work, (double major- Social Work and Psychology, Cum Laude) and her Master of Social Work from Florida State University, Tallahassee, FL. Kacy was born and raised in Tallahassee, Florida and has been happily married for 10 years with two young children that keep her going. Kacy has a vast array of experience in the mental health field ranging from treating individuals with severe and persistent mental illness diagnoses such as schizophrenia to working with individuals with adjustment disorders and relationship or work conflict across the ages of children to adults.
Has done extensive case management and psycho-educational classes for patients with severe mental illness (Florida State Hospital, Chattahoochee, FL).
Experience in assistance as a social worker to the public through the Community Health Center (Bond Community Health Center, Tallahassee, FL).
Been a professional mentor to licensed clinicians via case consults and training. Also provided individual, group, and family therapy in an office based behavioral health care setting and via tele therapy. Utilized Solution Focused and Cognitive Behavioral Interventions with adults, children and adolescents with mental illness and/or behavioral and emotional disorders in an office-based setting. (Saluscare, Fort Myers and Panama City Beach, FL and Sokya Health, Jacksonville, FL)
Kacy is passionate about providing quality, compassionate, evidenced based treatment using Cognitive Behavioral (CBT) and Solution Focused modalities with an integration of Dialectical Behavior Therapy (DBT) techniques and motivational interviewing. She believes that the patient is the expert on their situation and that her role is to empower and support. Her goal is to guide treatment in a way that allows you to recognize and acknowledge your potential, facilitate growth and change and be a catalyst to achieving your therapeutic goals.
Robert Gambrell, MS, LMHC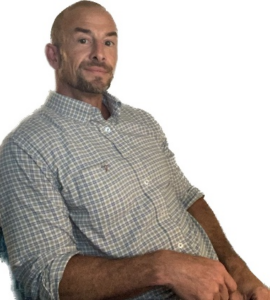 Rob is a licensed Mental Health Counselor (#MH19783) in the State of Florida. He received his bachelor's degree in communication and business administration from Florida State University and his Master of Science in Clinical Mental Health Counseling from University of Memphis in Tennessee, both of which he graduated Cum Laude. Having over 14 years of experience in the behavioral healthcare field, Rob has vast experience in treatment specialties working with depression, anxiety, substance use, trauma informed care, and men's issues.
Has diverse clinical and managerial experience which includes:

Psychiatric hospitals: Therapist for the intensive outpatient program at Emerald Coast Behavioral Hospital, Panama City FL.
Residential treatment facilities: Provision of therapy for the inpatient co-occurring mental health and substance use disorders at Florida Springs Wellness and Recovery Center, Panama City, Florida. And consultant and counselor for outpatient dual diagnosis patients at Westminster Recovery Center, Westminster, Maryland.
Private practice: Being a clinical director providing supervision of therapy and clinical compliance to meet State and Federal guidelines in a privately owned outpatient treatment and methadone maintenance program for Genesis Treatment Services, Westminster, Maryland.

Provider of clinical supervision for new counselors as they start careers of their own.
Skilled in providing therapeutic counseling across the age span from children to adults (including the elderly) via individual counseling, group counseling for children, adolescents, and adults as well as marriage and family counseling.
Rob offers a unique approach including psychodynamic, cognitive, and behavioral strategies coupled with a humanistic theoretical framework. He also enjoys family counseling to provide interventions to effect better communication skills, healthier coping mechanisms and improve functioning in school, work, and relationships. Rob is the shake hands kind of person that is enthusiastic to help bring better life functioning to all he has the privilege to counsel.
---
Further Core Team Consultants and Staff:
Kimberly Moskowitz, M.D.
Tara Griffin, D.M.D., A.B.D.S.M.
Charlie Broome Jr. Ph. D., L.M.F.T.
Gloria S. Tipton, Ed.D., L.C.S.W.
Professor Dan Hudson, M. Div., M.S
Massage and Front Desk Staff
Contact our office today to learn more about our services and how we can help you achieve wellness and balance throughout your life.